This Thursday Master Butoh artist Katsura Kan will be performing with Lee Adams, Gabriella Daris, Will Dickie, Natsuko Nono and Colin Mclean in a collaboration with musicians Grundik Kasyansky (electronics and prepared music boxes) and Jack Wright (Saxophone) at the SHUNT Vaults in London Bridge.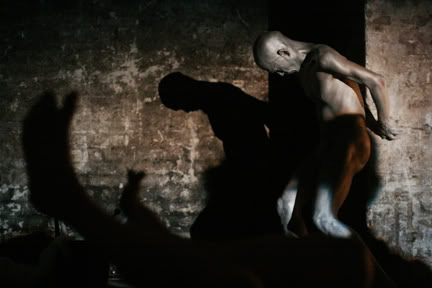 An exploration into the physicalisation of Samuel Beckett's text into movement, focusing on the subjects of death and ageing, space and time, atmospheres and the materiality of air, by way of Butoh Notation.
SHUNT Vaults Joiner St. (entrance via small door inside London Bridge tube station).
London, SE1 10pm (Bar open from 6pm) SHUNT Vaults is a private members club. Day membership can be purchased on the door: £5
Тэги записи:
installations and other projects
,
kunstkamera: concerts